This page is the brochure for your selected program. You can view the provided information for this program on this page and click on the available buttons for additional options.
Center for Public Service: India - Compassion in Action
Dharamsala, India
(Outgoing Program)
| Term | Year | App Deadline | Decision Date | Start Date | End Date |
| --- | --- | --- | --- | --- | --- |
| Summer | 2017 | 03/01/2017 | 03/01/2017 | TBA | TBA |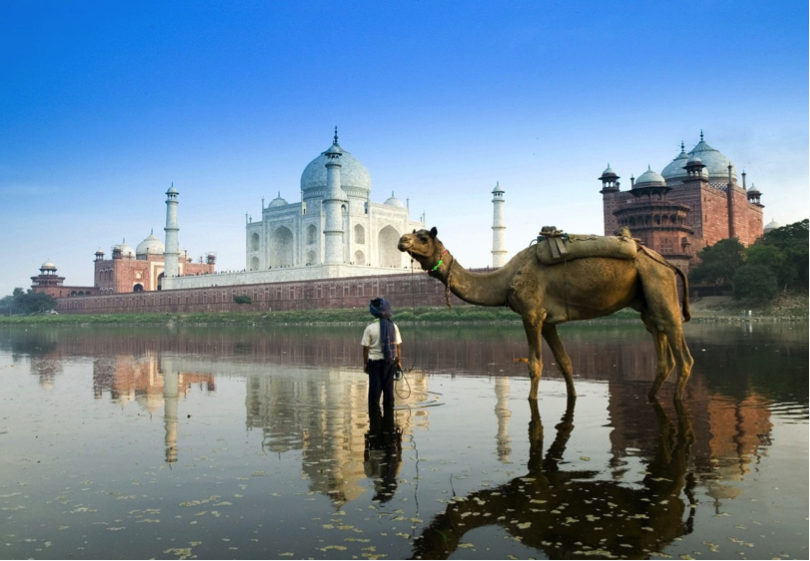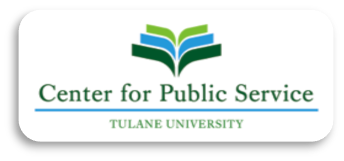 India: Compassion in Action
May 30th to June 30th, 2016
Course Description
The primary purpose of the Tulane Center for Public Service (CPS) Compassion in Action Program is for students to have the opportunity to meaningfully engage with Tibetan refugees and local Indian people in and around Dharamsala, India. This course will support the CPS service learning international trip by providing students with a more in depth understanding of the theory and practice of community social service work with Tibetan refugees and disadvantaged local Indian communities in Dharamsala, India. The course will provide context for the trip and opportunities to process the experience through additional axes of study, including exploration of issues related to experiential group education, and cultural exposure to Indian and Tibetan peoples in Himachal Pradesh State in northern India.
The Compassion in Action Program is an international intensive service learning program and 3 credit class (SOWK 3400: Social Engagement in India), offered in partnership with the Department of Social Work. The program engages students in a variety of learning opportunities to develop self and community. Students will spend four weeks in India involved in community service and social work projects.
Application deadline: January 31th
Decision Date: February 12th
Program cost: $4,750.00 (airfare included)
Program Objectives
The Compassion in Action program is designed to:
Develop student participants' community-focused social service leadership skills.
Engage student participants in a variety of social service delivery models, interventions, and techniques.
Expose students to Tibetan and North Indian history and culture.
Promote international understanding of the Tibetan situation and support for the Tibetan people.
Service Projects
The Compassion in Action will involve up to 18 Tulane students in community service projects North India. In addition to the projects listed below, participants will visit and engage in dialogue with a variety of community leaders and visit social service programs in the area.
Sisters of Mercy:
While in Delhi, students will volunteer with the Sisters of Mercy, Mother Theresa's social service program. Services provided will be dependent on need. Examples of previous service activities include: cooking, cleaning and visiting with residents.
Lha Charitable Trust:
The flagship project for the program will be our work with Lha Charitable Trust. Through Lha Charitable Trust, each student will be paired with a Tibetan refugee. Beginning via e-mail during the semester, we will serve as a conversation/writing partner and English tutor. Student interaction with learning partners will focus on English language skills. While working with Lha Charitable Trust, students will have the opportunity to participate in a wide range of additional activities. For more details on Lha Charitable Trust, visit
http://lhaindia.org/links.html
Tso Pema
: While in Tso Pema, participants will have the opportunity to engage with Tibetan refugee elders and a group of Tibetan monks and nuns that live in meditative seclusion in caves in the mountains around Tso Pema. The students will also have the opportunity to work with the children of a Tibetan refugee nursery school which the Tibet Association of Tulane University (TATU) is helping to sponsor.
Environmental projects
: Students will meet environmental activists and may participate in local clean-up and awareness projects, at Navdanya Institute in Dehra Dun (
www.navdanya.org
), Waste Warriors in Dharamsala (
www.wasterwarriors.org
) and Deer Park Institute in Bir (
www.deepark.in
).
Fair Trade Programs:
The students will visit cooperative and fair trade projects, learn about social entrepreneurship and cooperative development, and have the opportunity to become involved.
Suggested Prerequisites
Preference will be given to students who have participated in any of one or more of the following recommended courses:
SOWK 2310: Buddhist
Culture and Global Social Work with Tibetan Refugees
; taught by Professor Guidry
TIDE 1113:
Mindfulness - Self and Emotion
; taught by Professor Legshe
SOWK 2300:
Social Welfare
; taught by Professor Legshe
SOWK 2320:
Tibet-Social Welfare and Change
; taught by Professor Legshe
PHIL 3500:
Buddhism
; taught by any Philosophy Professor
Or
Introduction to Tibetan Language
Program Costs:
$4,750.00
is the total cost of the program. It includes:
Airfare
Tuition
Room and Board
In-country transportation
Group Meals
Medical and Travel Insurance
Scholarships:
The Center for Public Service is pleased to be able to offer 2 need based scholarships for $1000.00 each and 1 need-based scholarship of $500.00 for the India Program. Please complete and submit the CPS scholarships application in order to be considered.
Students may apply other financial aid or existing scholarships to cover the cost of the India Program.
Payments and deposits:
Please make all payments promptly. No guarantee is given if payment is not received on time. A deposit of
$750.00 is due with the application
. Once you accept a place on the trip, the deposit becomes non-refundable, and will be applied towards the total cost of the program. The second payment of
$1500.00 is due by February 22rd,
and the remaining balance is due by
March 14th.
Passport & Visas
A valid passport is required for all U.S. citizens traveling to India. Requirements vary for other nationalities. International students should check the requirements for their respective countries. For US passport fees and instructions see the U.S. Department of State site:
http://travel.state.gov/passport
.
You must submit a copy of your valid passport as a part of your application to participate in the India Program.
You will need a visa to travel to India. You need to apply through the Indian consulate in Houston which uses the Travisa outsources service. Their website is
https://indiavisa.travisaoutsourcing.com/homepage
. It only takes a week for the process, but sometimes applications can be held up, especially if there was a problem with your application. For this reason, it is very important that you begin the visa application process as soon as possible but no later than April, and track your application on the Travisa website.
Medical & International SOS Insurance
All students participating in CPS summer programs are covered by a comprehensive study abroad medical insurance policy provided through HTH International. This insurance is included in the cost of the program. The policy provides for accident, medical expenses, emergency medical evacuation, repatriation of remains, and family assistance coverage. The policy does not provide for trip cancellation or baggage loss. Students are also covered by International SOS insurance. This insurance assists students with various medical and safety needs as well as emergency needs such as emergency evacuation (for non-medical reasons) if necessary. Students are required to enroll for membership at
https://www.internationalsos.com/MasterPortal/default.aspx?membnum=11BSGC000034
Accessibility for the Disabled
Tulane University is committed to making all its programs accessible to the physically challenged. Persons requiring special facilities should notify the specific program coordinator and the academic director as soon as possible (in writing). All effort will be made to accommodate but students should be aware that reasonable accommodation may be required.
Contact Information
For any further questions regarding the India Program, please contact:
James Garrett
Senior Program Coordinator for Internships and International Programs
Tulane University Center for Public Service
Alcee Fortier Hall 102E, 6823 St. Charles Avenue, New Orleans, LA 70118
(504)-862-3350,
jgarret5@tulane.edu
Read more about the India program in The New Wave!
India journey brings classroom to life
Compassion in Action trip brings service to life